Portland, OR. A holiday exhibit called 'Critters Make Merry' is on view now through January 4th at the Pittock Mansion. One room, seen above, is called Festive Flamingos. It was decorated by Dani Christine and Beth Clark. From reindeer and polar bears to lions and mice and a few in between, volunteer decorators transform the Mansion's rooms into enchanting animal havens.
"Every year over 70 volunteer decorators have just two days to transform the Mansion for the holiday event," Interim Executive Director John Miller explains. "It is exciting to watch it come together knowing that this is a much-anticipated annual tradition for so many in our community."
Timed tickets are available at
pittock

mansion.org/events
. Admission is $13 for adults, $11 for seniors, $9 for youth, and children 5 and under are free.
Here's a look at some of the Christmas displays of the past:
From Pittock Mansion: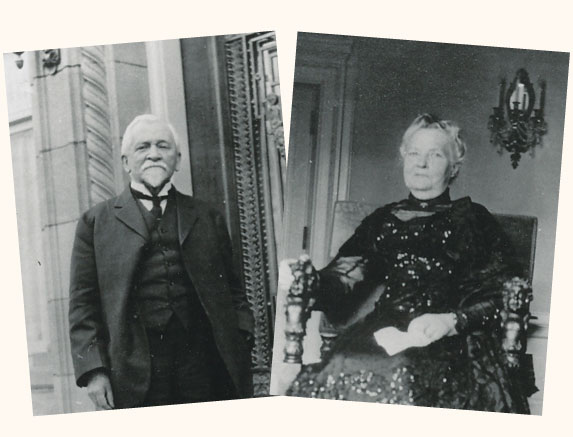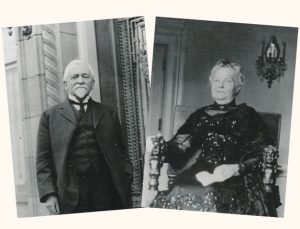 Henry Pittock (c.1834-1919) was born in London, England but grew up in Pittsburgh, Pennsylvania. In 1853, when Henry was 19, he headed west on the Oregon Trail to seek his fortune. A year later, his future wife Georgiana Burton (c.1845-1918) left Missouri with her family and headed west as well. When Henry and Georgiana arrived in the area, Portland was a frontier "stumptown" competing with Oregon City to become the major trade and industrial center for the region.
Henry found work as a typesetter at The Oregonian at a time when the newspaper industry was financially risky and fiercely competitive. More than 30 newspapers were launched in Portland during this period. On June 20, 1860, Henry and Georgiana married and five months later, he was given ownership of the paper in exchange for back wages. Henry went on to transform The Oregonian into a successful daily newspaper that is still printed today.