Portland, OR. If you weren't able to make it down to the 35th annual Providence Festival of Trees, to check out this homage to Frozen by Providence Milwaukie Hospital, we've got you covered. The donation totals and photos are still coming in from the gala auction on November 30th and the two public touring days, but over the last 34 years, the festival has raised more than $16 million. Those funds support Providence Children's Health programs including Child Life Specialists, NICU Parent Liaisons, Swindells Resource Center and My Little Waiting Room.
Here are some photos of the those famous trees:
This is a year-long, volunteer-driven project with nearly 75 professional and amateur designers volunteering thousands of hours to turn a corner of the Oregon Convention Center into a winter wonderland and holiday village. Nearly 20,000 people were expected to experience the 2017 festive gathering with 75 trees of all sizes decorated with nearly 100,000 twinkling lights. More than 600,000 people have attended the festival since it began in 1983. Safeway was the sponsor this year.
Here's a time lapse video of the setup of the
The Festival of the Trees benefits these Family Support Services:
Providence cares for more than 100,000 Oregon children each year, and 1 in 5 children have a special health care need. These critical programs help keep the whole family healthy.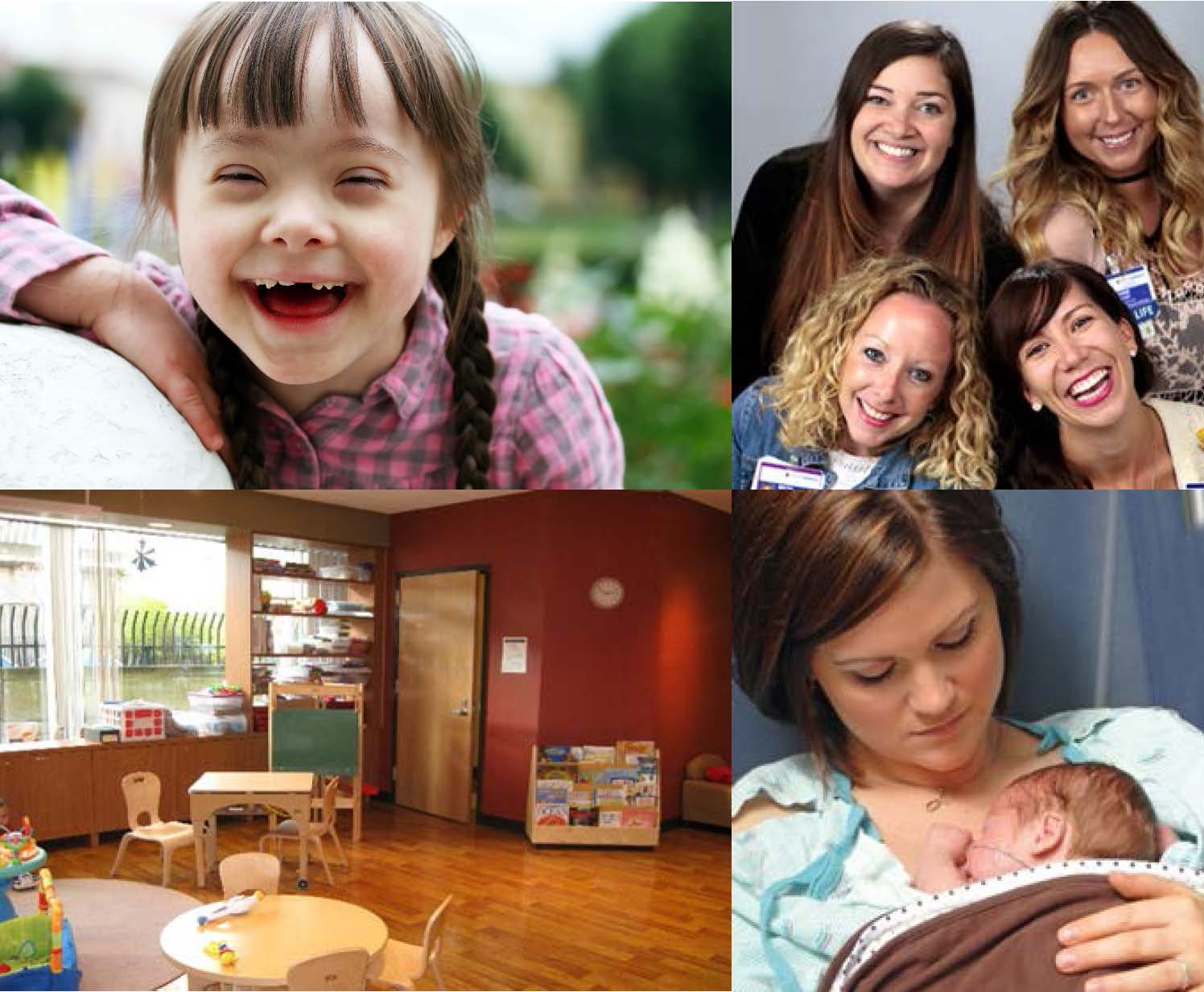 Our Family Support Services
Child Life Program
Imagine a hospital visit through the eyes of a child. Unfamiliar faces and equipment, examinations or tests for them or for a loved one, and scary conversations that they may not understand. Our certified child life specialists at Providence St. Vincent help children of all ages cope with their own or a family member's illness, injury, treatment, or hospitalization through play, child-friendly explanations, and of course, a teddy bear.
My Little Waiting Room
Founded by mother and cancer survivor Amy Patterson, My Little Waiting Room provides free, fun, and safe drop-in child care for families on the campuses of Providence St. Vincent and Providence Portland Medical Center. Staffed by specially trained care providers and secure, parents can attend appointments or visit a loved one in the hospital knowing their children are in good hands.
NICU Parent Liaison
Spending time in the Neonatal Intensive Care Unit with your baby is rarely a part of a family's birth plan. Our NICU Parent Liaison provides peer-to-peer informational, emotional, and inspirational support to new parents of premature babies during their stay in the NICU at Providence St. Vincent.
Swindells Resource Center
Learning that your child has special needs, developmental delays or disabilities is life-changing, isolating and scary. Where do I go from here? What do I do next?  Swindells Resource Center supports parents and caregivers of these children by providing free resources, information and education to communities throughout Oregon and southwest Washington – last year alone we helped tens of thousands of families throughout the region.
For more information about the 2017 Providence Festival of Trees, please go to www.providence.org/festivaloftrees.