Portland, Or.  In celebration of the Oregon Historical Society exhibition, High Hopes: The Journey of John F. Kennedy, the Oregon Historical Society welcomed Caroline Kennedy for a special lecture. She took time to meet Attorney General Ellen Rosenblum, Congresswoman Suzanne Bonamici, Governor Barbara Roberts, and Governor Kate Brown at the Arlene Schnitzer Concert Hall on September 19th. Gov. Roberts gave opening remarks. Caroline Kennedy served as the U.S. Ambassador to Japan from 2013 to 2017. Caroline spoke about her experience as ambassador and why strong U.S.–Japan cooperation is so important for the security and prosperity of both countries.
Ambassador Caroline Kennedy is an attorney and editor of nine New York Times best-selling books on constitutional law, American history, politics, and poetry. From 2002 to 2011 she was Vice Chair of the Fund for Public Schools, raising over $280 million to support public school reform and engaging a record number of New Yorkers to volunteer in New York City schools. She is Honorary President of the John F. Kennedy Library Foundation and a member of the John F. Kennedy Profile in Courage Award Committee. A graduate of Harvard University and Columbia Law School, Caroline is also Honorary Chair of the Senior Advisory Committee of the Institute of Politics at Harvard University.
Caroline Kennedy toured the exhibit at the Oregon Historical Society which is on display through November 12th. It celebrates President John F. Kennedy in what would have been the 100th year of his life. The new 6,000-square foot exhibition, "High Hopes: The Journey of John F. Kennedy" features hundreds of items from the president's life and time in office. It is be the largest display of its kind outside the John F. Kennedy Presidential Library and Museum in Boston.
There are many photos of John F. Kennedy from visits he made to Oregon.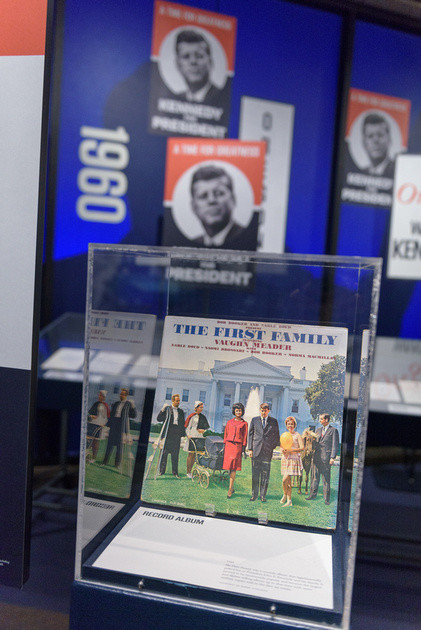 The Oregon Historical Society is located at 1200 SW Park Ave Portland, Oregon 97205
There's a link to its website: http://www.ohs.org/