Portland, OR. The suds weren't just on beer mugs at the Lucky Lab Brew Pub – Dogtoberfest is Portland's Biggest Dog Wash. The 22nd annual event on September 18th raised money for the DoveLewis Blood Bank which provides dogs and cats with nearly 600 lifesaving blood transfusions each year. The nonprofit set a goal of raising over $20,000 with the benefit. Dog lovers were able to enjoy live music, food, beer (including a special Dogtoberfest brew), and a variety of vendors, all while their pups received a wash and nail trim.
Here's a look at some of the lucky dogs.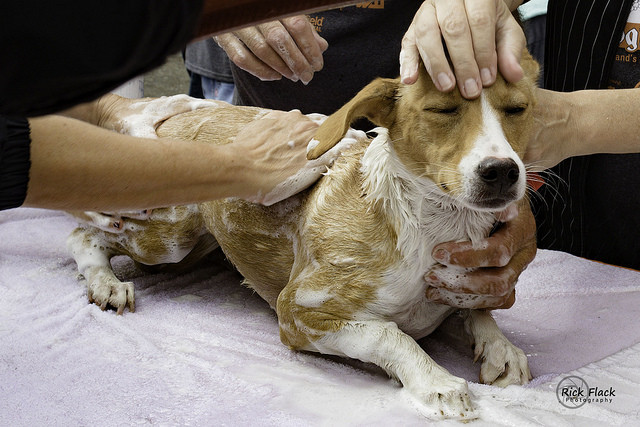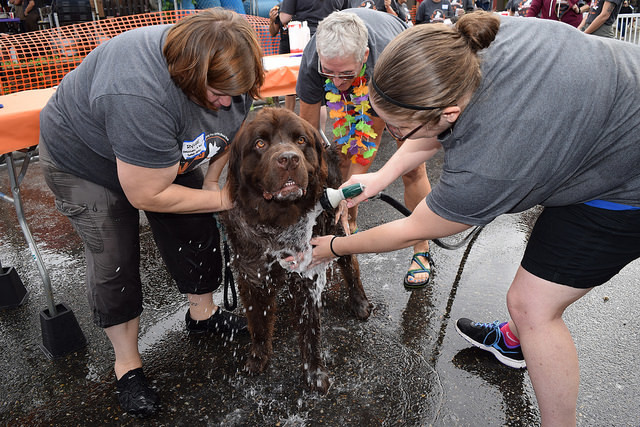 From DoveLewis:
We are open 24 hours a day, 365 days a year for emergency and critical cases. DoveLewis Emergency Animal Hospital was founded in 1973 by Mr. A.B. Lewis, in cooperation with the Portland Veterinary Medical Association, and in memory of Mr. Lewis' late wife, Dove.