Portland, OR. Over 500 community leaders gathered at the Portland Art Museum on May 6th to support The Dougy Center, a National Center for Grieving Children & Families. The 2016 Reflection Benefit & Auction was presented by KinderCare Education. This year's event raised the most money in Dougy Center history. The night included a silent auction showcasing a gallery of one-of-a-kind art designed by children and teens, an elegant dinner, a testimonial by a Dougy Center family and a live auction. The benefit, Co-Chaired by Dougy Center Board Member Kevin Sailor and his wife Jessica, raised over $685,000 for programs to support children, teens, young adults, and their families grieving a death or those living with a family member with an advanced serious illness.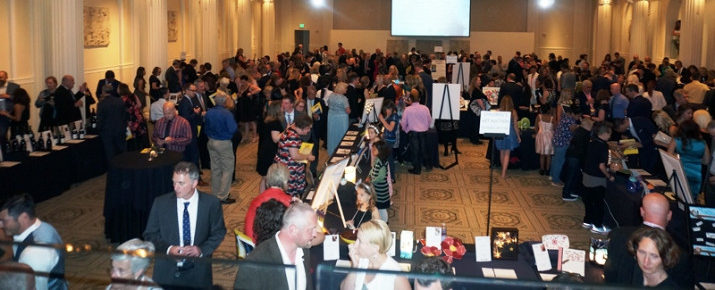 From The Dougy Center:
The Dougy Center provides support in a safe place where children, teens, young adults and their families who are grieving a death can share their experiences. Locally, The Dougy Center serves over 500 children and 350 adult family members each month with peer support groups in Portland, Hillsboro and Canby. Through the National Center for Grieving Children & Families, The Dougy Center also provides information and training locally, nationally and internationally to individuals and organizations seeking to assist children in grief. The Dougy Center does not charge for its support services, and relies solely on the generous donations of individuals, corporations and foundations.